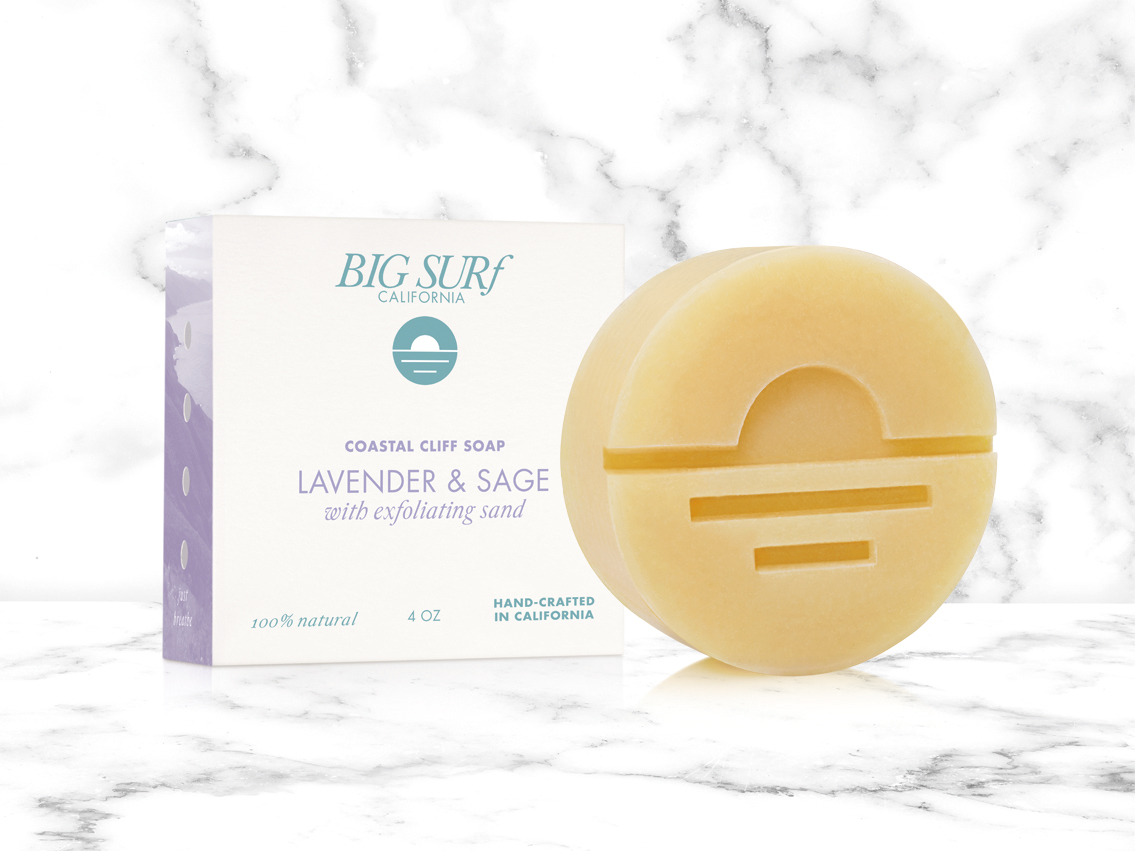 COASTAL CLIFF SOAP
LAVENDER & SAGE
with exfoliating sand
4 OZ
100% NATURAL
HAND-CRAFTED IN CALIFORNIA
Ingredients:
Saponified oils of olive, coconut, palm, grapeseed, spring water; pure essential oils of clarysage, lavender and sanitized sand
Every batch of soap is handmade and poured, with each resulting block of soap cut into individual bars. The small differences from batch to batch and bar to bar confirm the handmade charm of our soap.
Made in California, Big Surf soap's smooth cylindrical form mimics surfboard wax, yet its course texture reveals the exfoliating component of natural beach sand - a surfer's paradise. The soothing oils combine with invigorating scents to calm the senses and awaken the spirit.
Our packaging provides an even closer glimpse into the Big Surf experience. The subtle textures of the watercolor paper evoke the artistry in Big Sur's sunset scene, and the die-cut circles allow for a private sensorial experience. As luxurious as our soap feels, we take pride in it's simple conception - free of animal testing and comprised only of 100% all-natural ingredients.